The Women in HR Technology Summit within HR Technology Conference and Expo 2022 opened with Danielle Kirgan, Executive Vice President of Transformation and Chief People Officer at Macys alongside Natalie McCullough President of Guild Education. Their powerful discussion showcased the importance of strategic partnerships in talent development. Here are three takeaways from their opening session:
Macys made upskilling a key component of their post pandemic strategy. They partnered with Guild Education to offer a variety of training options.
Macys employees can choose a variety of training options even if the program of choice is not aligned with the employee's current job.
According to Kirgan, "Macys encourages employees to invest in their points of passion and in doing so we are unlocking pathways to rewarding careers."
Day two, Cynthia Marshall, CEO of the Dallas Mavericks, gave a keynote doubling down on the business impact of inclusive hiring and development. Here are just a few insights from her presentation:
Lead with intent
Lead with insight
Lead with inspiration
Diversity, equity, and inclusion impacts business outcomes.  The entire organization has to go all in to transform and continue to grow!
According to Marshall, "Diversity is being invited to the party. Inclusion is being asked to dance." And the rumors are true, at Marshall's request, the audience did the Cupid Shuffle to illustrate the importance of inclusion!
Next, Josh Bersin's The Disruption Never Stops: What's New and What's Ahead in the HR Tech Market keynote was standing room only. He covered major trends including hiring for skills. Bersin also endorsed strategic partnerships across the HR tech ecosystem because there is no silver bullet that address all talent or employee needs.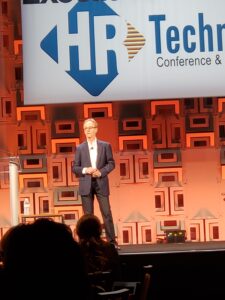 HR tech education sessions didn't disappoint either.  Like the main stage keynotes, transforming hiring and upskilling were common themes. For example, Vivek Ravisankar CEO/Cofounder of HackerRank stressed the importance of tapping into internal talent. He urged attendees to invest in upskilling and development. "The amount of time you spend on recruitment should be similar to employee training" said Ravissankar.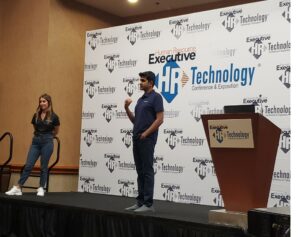 Finally, HR Tech Conference and Expo is THE LARGEST exposition in the world. Prior to the pandemic, this event attracted a community of talent leaders, solution providers, journalists, analysts, and investors. Historically the show grew each year until the pandemic hit and changed everything!  HR Tech 2022 Expo was extra special because it was obvious that the community truly came back together in person.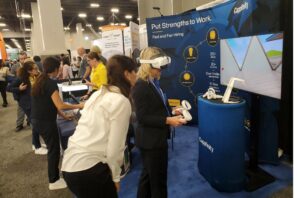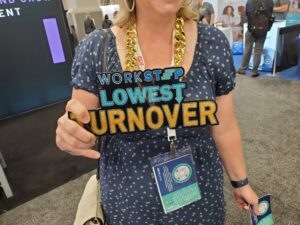 It was wonderful to see colleagues, partners, and clients at HR Tech 2022. Here are some resources to keep the momentum of HR 2022 going:
• Cappfinity Dramatically Advances Skills Based Hiring
• A Candidate-Driven Job Market: Insights for Talent Leaders Hiring Gen Z to Millennials
• What Job-Hoppers Can Teach Us About the Great Resignation
• How to convey company culture instantly while hiring